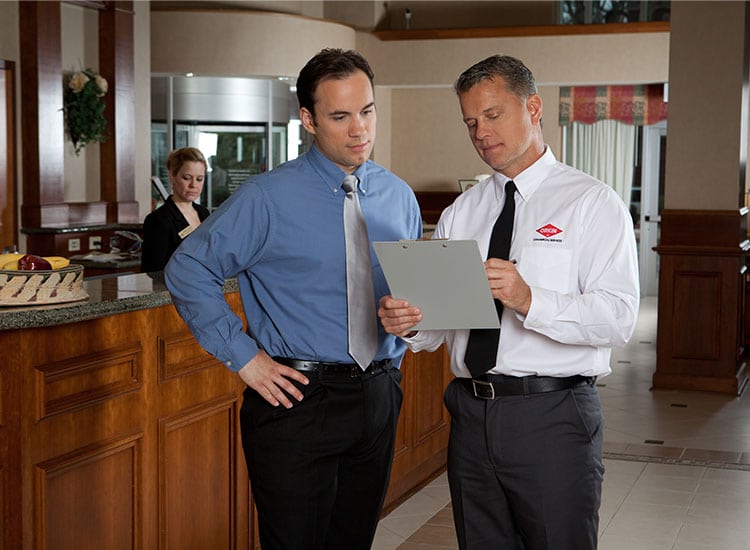 IT'S CHECKOUT TIME FOR PESTS
When it comes to visitors and hotel guests, first impressions count. Your guests demand the highest standards of cleanliness. Unwelcome pests can lead to a bad review with immediate and lasting impacts on your business and bottom line. That's why you need Orkin. Our science-backed, integrated approach to managing and preventing pests will protect your guests, property, and brand reputation.
PEST CONTROL SOLUTIONS FOR THE HOSPITALITY INDUSTRY
Don't leave your guest experience to chance. It can take years to build your reputation as a business and one pest sighting to tarnish it. Hotels and the hospitality industry are easy targets for pests thanks to easy access to food, water, hiding places, and inviting temperatures. Orkin will send these uninvited guests packing. We partner with multinational hotels to develop a customized solution that meets your unique situation. Plus, with Orkin, you'll receive consistent, reliable, and effective service with an unsurpassed service guarantee to ensure our pest management service meets our high standards and yours. Satisfaction guaranteed.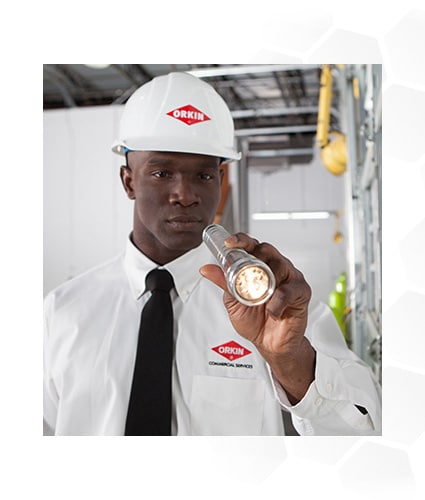 Our Zero-Tolerance Pest Control Services May Also Include: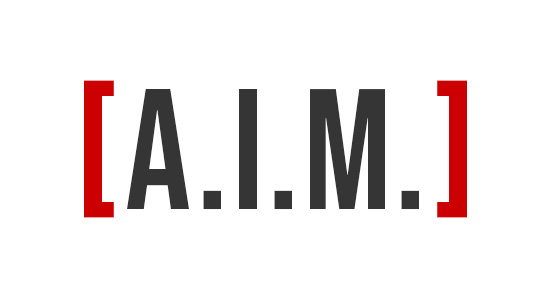 Assess. Implement. Monitor.
At Orkin, our science-backed approach to Integrated Pest Management, called A.I.M., helps stops pests in their tracks. Your Orkin Pest Specialist will protect your facility by assessing your pest situation, implementing science-driven solutions and monitoring the results to make sure you get the right treatment for your needs.
See how A.I.M. works.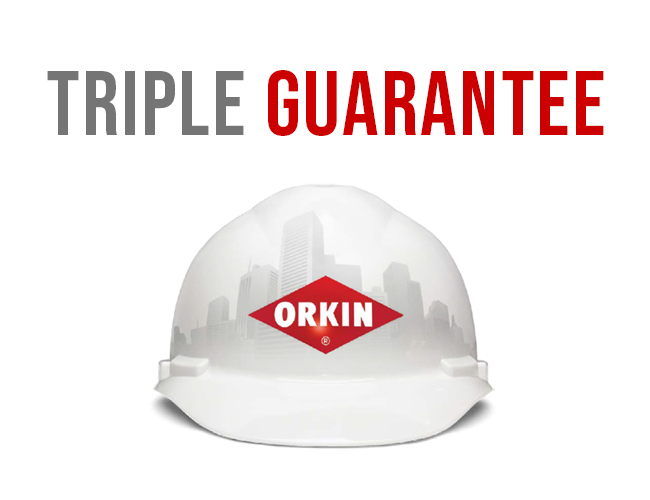 2×24 Response Guaranteed
We'll respond to your request within two hours and, if needed, have someone on-site at your facility within 24 hours – guaranteed.
REIMBURSEMENT GUARANTEED
Should your company be fined by a regulatory agency due solely to a pest infestation, Orkin will reimburse you the amount of the fines paid.
360° SATISFACTION GUARANTEED
With Orkin, your satisfaction is guaranteed on all sides with three unique 60-day guarantees.